Business Shapewear – compression shape undershirt v-neck, white
This silhouette-improving undershirt is an ideal invisible 'helper' under any dress shirt or other outerwear. Optimizes the look, especially during business occasions. Nobody will know how you got rid of the "love handles" or the little paunch - your physique improved from one minute to the other!
The high amount of spandex in this shirt allows ultimate shaping and clever compression of "problem areas": a firm chest, an improved posture and a flat stomach – all achievable just by the compression this undershirt provides. Critical areas of the body will be successfully flattened, toned and formed.
There also is a positive side-effect in wearing this shape shirt: the compression of the lower back area provides good support for the lumbar spine and the back - especially when standing for a long time - thus improving posture and granting a positive charisma.
The v-neck of this shirt is a bit deeper than a normal v-neck, so that a dress shirt can be worn without a tie and with 1-2 buttons open at the collar: the undershirt remains invisible!
Contrary to other shape shirts, this ALBERT KREUZ shape undershirt has a wider cut in the chest area. There is still enough compression to shape the chest area but the feeling of unpleasant tightness in the chest is avoided (most of the commercially available shape shirts provoke angina pectoris pain).
ALBERT KREUZ refrained from creating a "zone" based shape shirt; instead, the target was to create a completely "normal looking" undershirt that "secretly" flattens, improves and supports. Therefore we opted for high quality stretch cotton combined with a clever cut, thus enabling perfect shaping of the upper body.
The high proportion of natural cotton ensures outstanding breathability, ventilation and moisture absorption. The short sleeves guarantee perfect sweat absorption and stains on the dress shirt will be avoided. Additionally, the sleeves are short enough to wear the shape undershirt under a short sleeve shirt or polo.
This business shape shirt is slim fit and extra-long so that it stays tucked in and provides ultimate shaping for the whole lower waist area. Also suitable for very tall men.
Like all ALBERT KREUZ undershirts, this shape shirt has no scratching neck tag – all tags are placed in a noncritical area.

Breathable thanks to 68% cotton for maximum comfort, 32% spandex for high elasticity.
Material composition:
68 % Cotton
32% Spandex
Care instruction
Machine wash hot max. 60° C / 140° F
Tumble dry
Iron at medium temperature max. 150° C / 300° F
Dry cleaning possible
Fabric from Germany – manufacturing in Germany
How to choose the right shapewear size: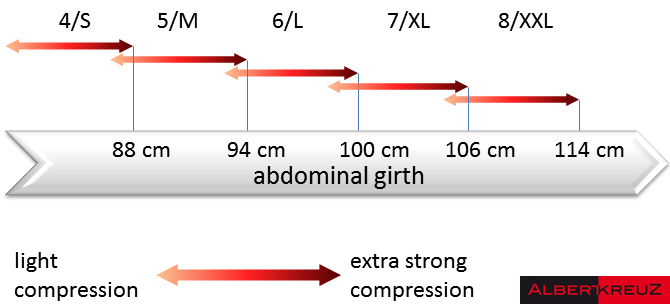 Also available as "invisible" nude color shape undershirt.
Women/Men

Men

Function

Shapewear

Material

cotton / spandex - shapewear

Sleeve form

short sleeves

Colour

white

Collar form

v-neck

Category

Ending articles

Care

1
---
Customers who bought this product also bought
Customers who bought this item also bought one of the following products.